10 BEST tourist Places to Visit in Canada
1. Niagara Falls Canada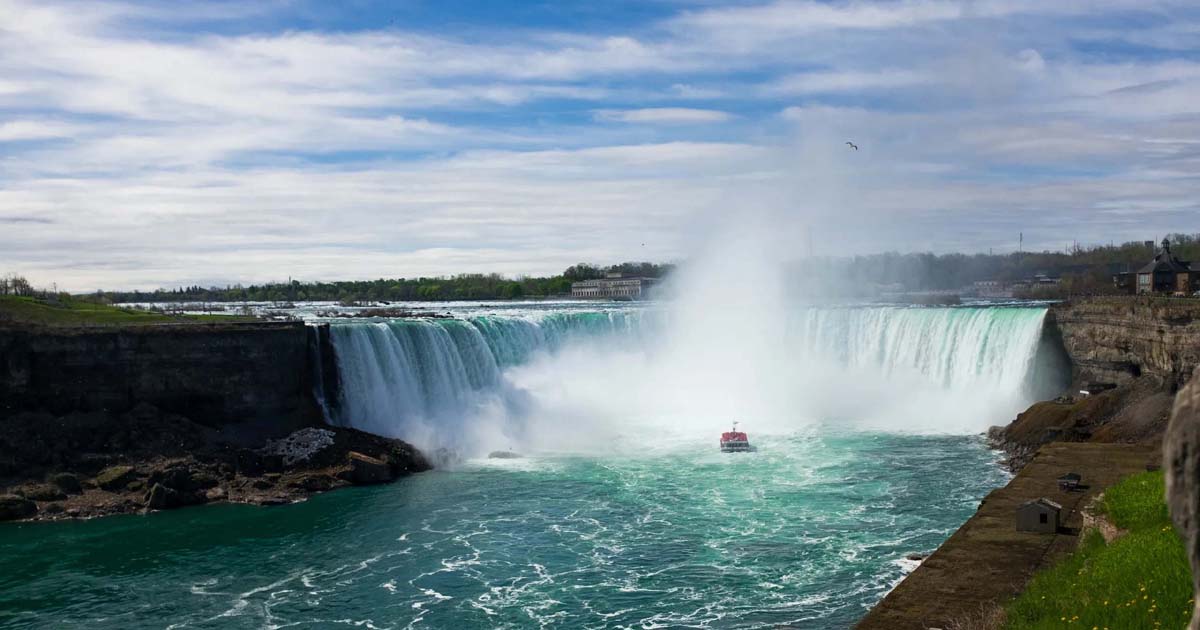 The crashing waters of Niagara Falls—comprising two American falls and one Canadian—are truly a sight to behold. Get up close on a boat ride (be prepared to get soaked!), enjoy amazing aerial views from the Skylon Tower or on a helicopter tour, stroll along the White Water Walk, or hit the Journey Behind the Falls attraction that offers views of the falls from below and behind. Adventure seekers can also go zip-lining, jet-boating, hiking and cycling with the falls as the backdrop.
For a truly magical experience, stay after dark when the falls are illuminated. For peak water flow, visit between June and August.
2. Stanley Park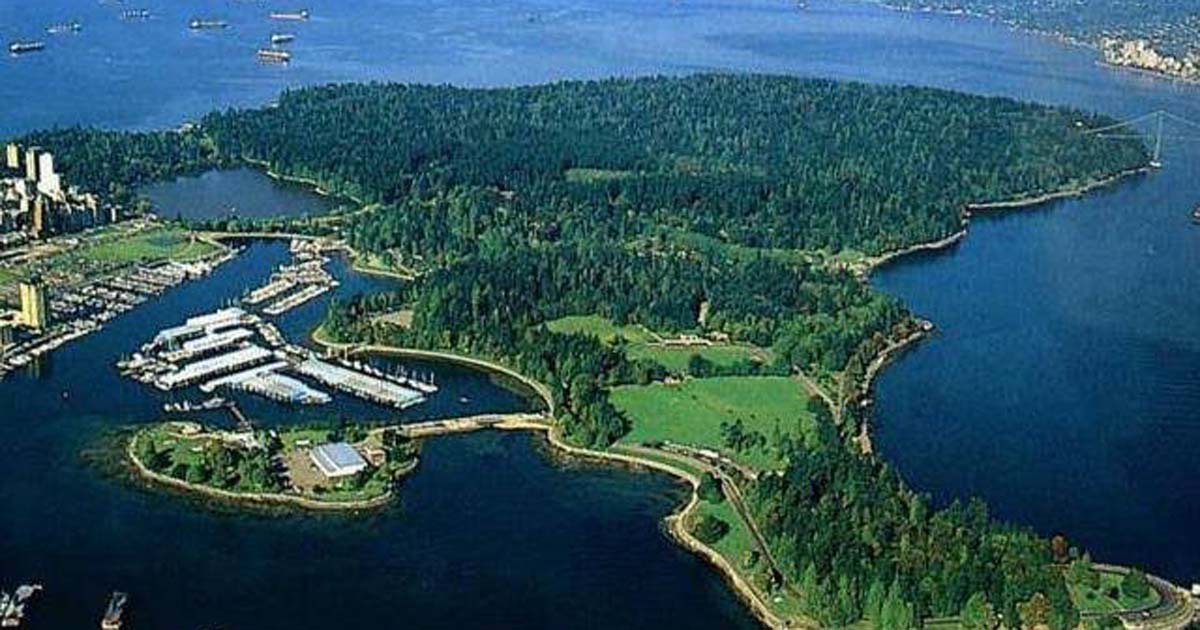 North America's third-largest park draws eight million visitors per year, many of whom may skate or walk past you on the Seawall, a scenic, 5.5-mile path running along the water on the park's perimeter. It's just one of many trails among the park's 1,000 acres, which also house an aquarium, nature center and other recreational facilities.
3. Notre-Dame Basilica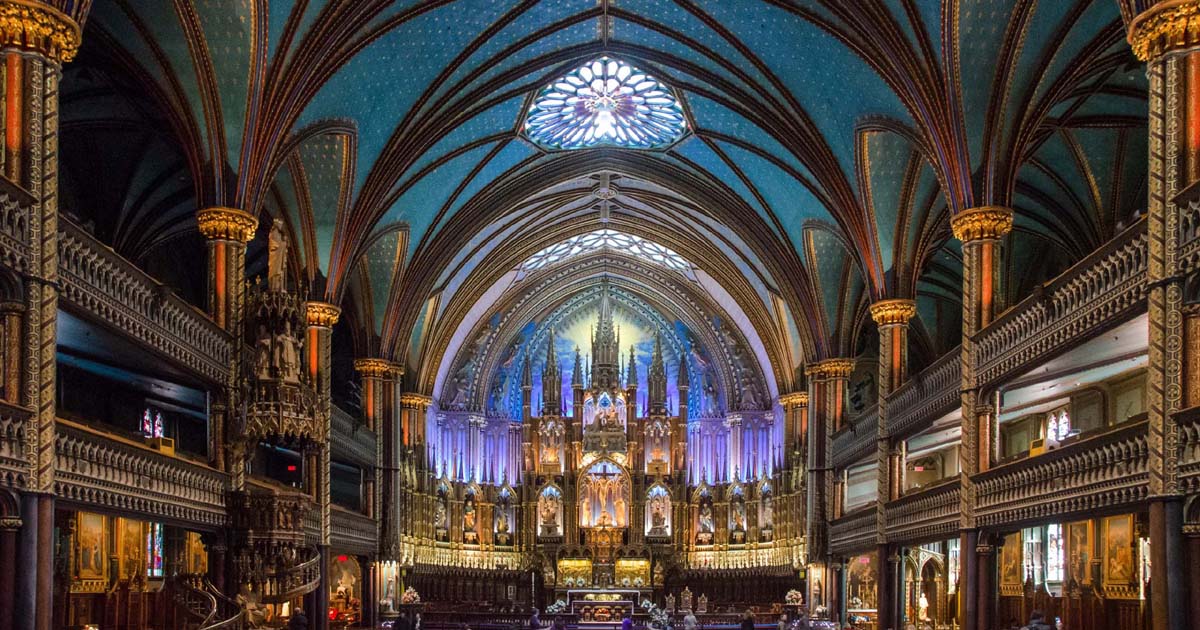 Montreal's oldest Catholic church, built in 1656, is known for its intricately designed interior, which includes stained glass chronicling the history of the city.
4. Old Quebec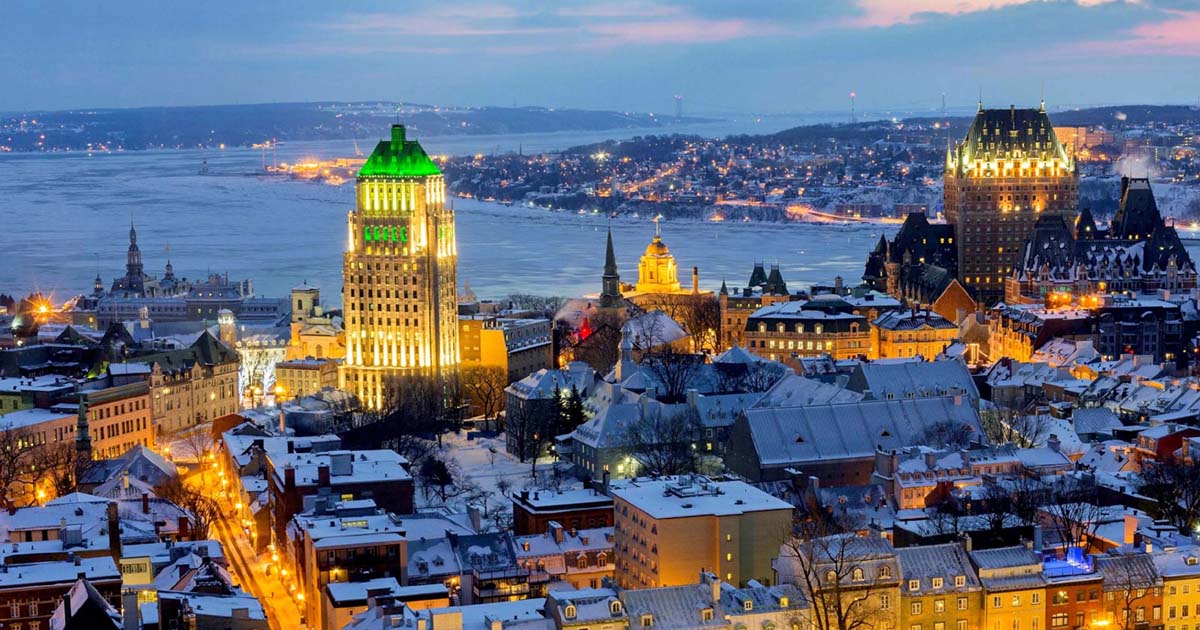 5. CN Tower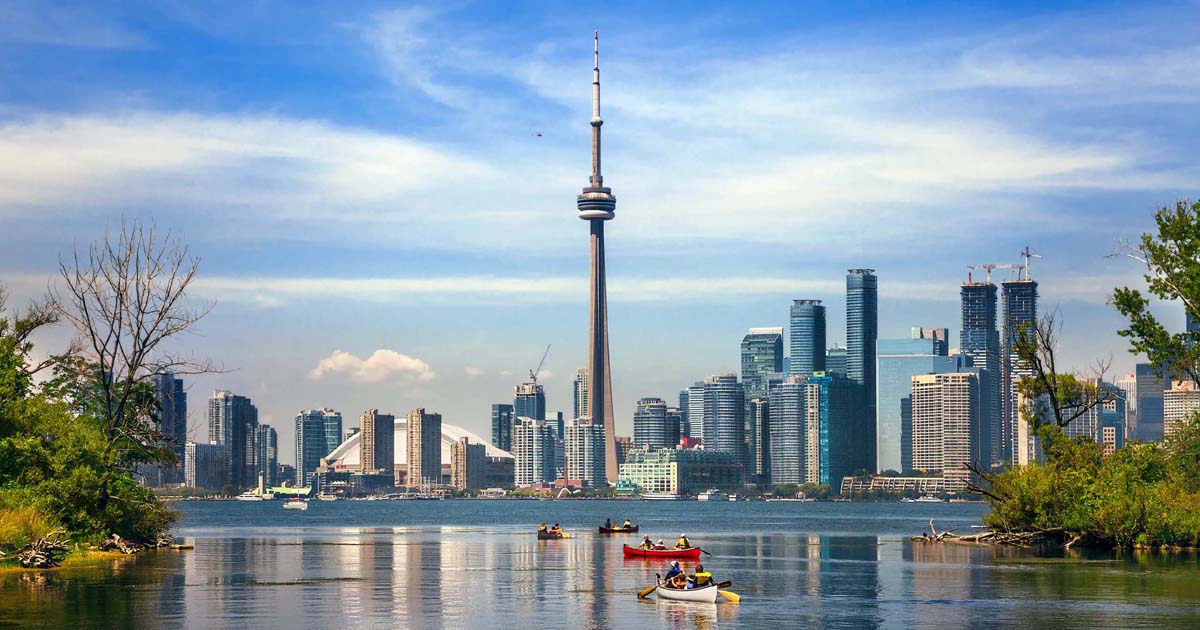 Climb this 1,815-foot-tall observation tower to have the whole of Toronto at your feet and overlook up to 100 miles on a clear day. Once the tallest structure on Earth for over 30 years, the CN Tower attracts travelers to its two observation decks—one of which features a glass floor. If you're looking for an extra thrill, try Edgewalk, where you can walk hands-free on a ledge surrounding the top floors.
The tower is also home to the award-winning 360 Restaurant, which completes a rotation around the structure every 72 minutes, giving you an ever-changing view of the city while you dine.
6. Granville Island
This large sandbar and former industrial site is now a posh, artsy neighborhood filled with quaint shops, eateries, breweries, and year-round arts and cultural festivals. Located in False Creek, it's famous for the Granville Island Public Market where you can get fresh produce, gourmet food, and artisanal handicrafts. Visit during summer when the island is exceptionally bustling with outdoor entertainment acts, or during the holidays for twinkling festive lights.
You can get to Granville Island by car by crossing the Granville Bridge. Otherwise, you can also take a scenic ferry ride, or a walking or bike tour of the waterfront.
7. The Butchart Gardens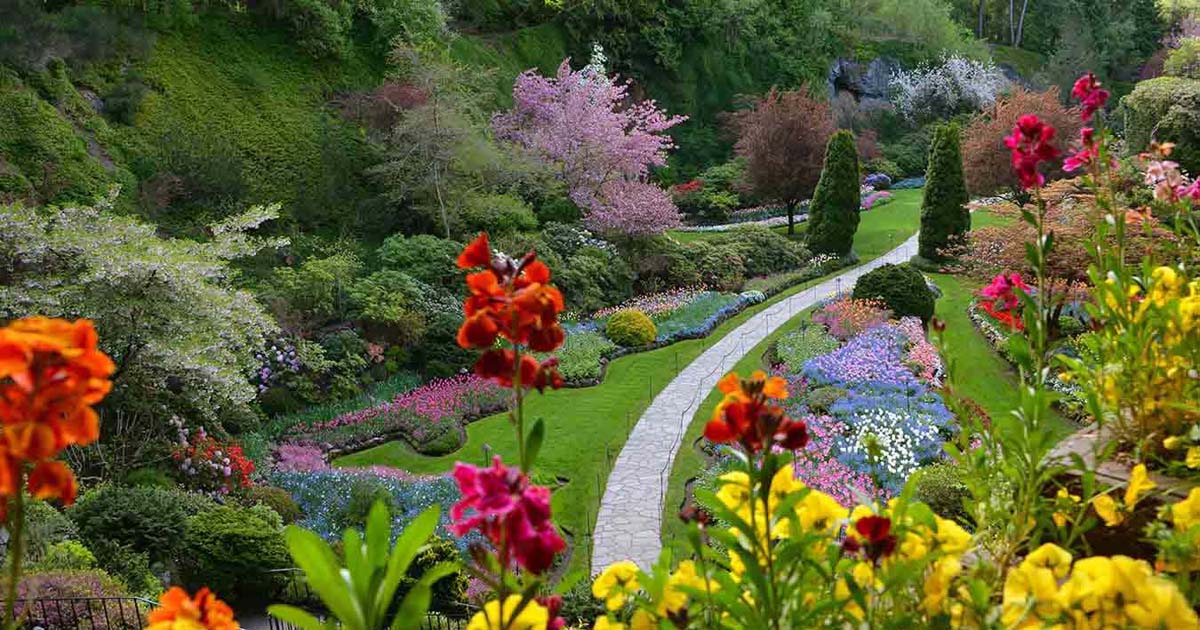 Come enjoy our breathtaking 22 ha (55 acres) of gardens year around. In Spring, countless tulips, daffodils and hyacinths will give you a buffet of fragrances and colours. You'll be saying "wow" when you experience our Summer: The Rose Garden, evening entertainment, subtle night illuminations, the Saturday firework show, and boat tours to name a few of the delights. Perennial borders start their stunning show in late summer, and the Japanese maples turn to russet, gold, and red in the fall. Be captivated by the Magic of Christmas with its decorations, expansive lighting and outdoor ice skating rink. Top off the day with a ride on the carousel and a great meal. Come see why we've been designated a National Historic Site.
8. Ripley's Aquarium of Canada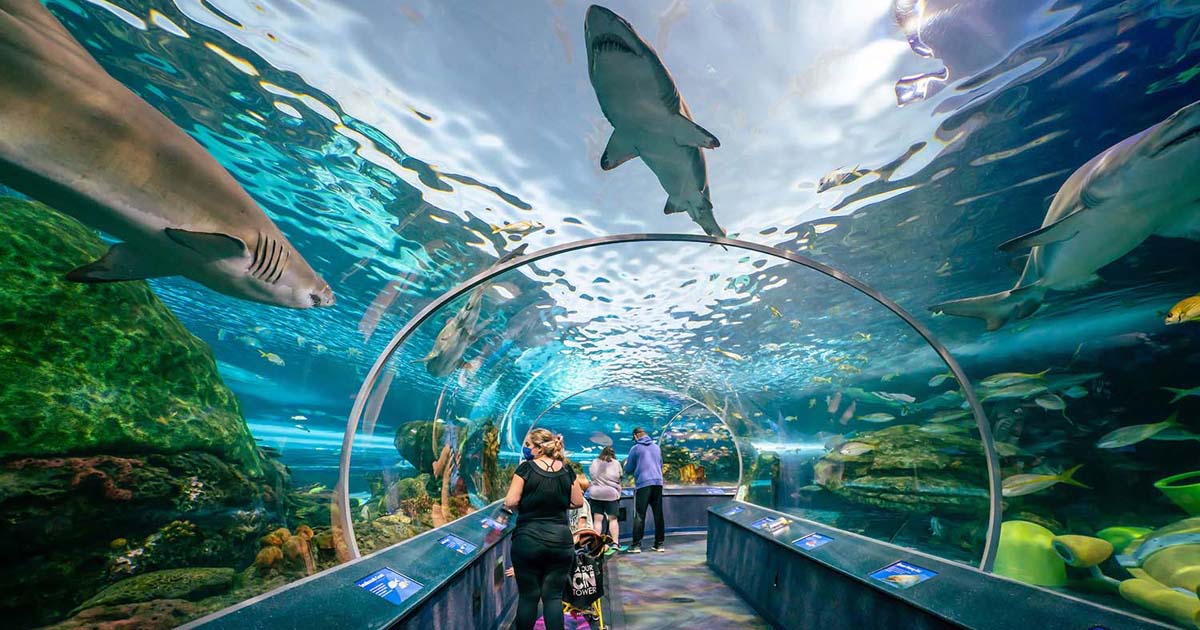 Explore the Waters of the World at Ripley's Aquarium of Canada. Located in the heart of downtown Toronto at the base of the CN Tower, the aquarium is Toronto's must-see attraction for tourists and locals of all ages. Immerse yourself in a world of 20,000 aquatic animals and discover your own underwater adventure. The Aquarium features North America's longest underwater viewing tunnel with more than 5.7 million litres of water and over 100 interactive opportunities. Get up close and personal with several touch exhibits featuring horseshoe crabs, sharks, scarlet cleaner shrimp, and stingrays as well as daily dive shows every 2 hours. This awe-inspiring attraction consists of nine carefully curated galleries showcasing a cross section of saltwater and freshwater environments from around the world – starting with species from Toronto's backyard, the Great Lakes basin.
9. Old Montreal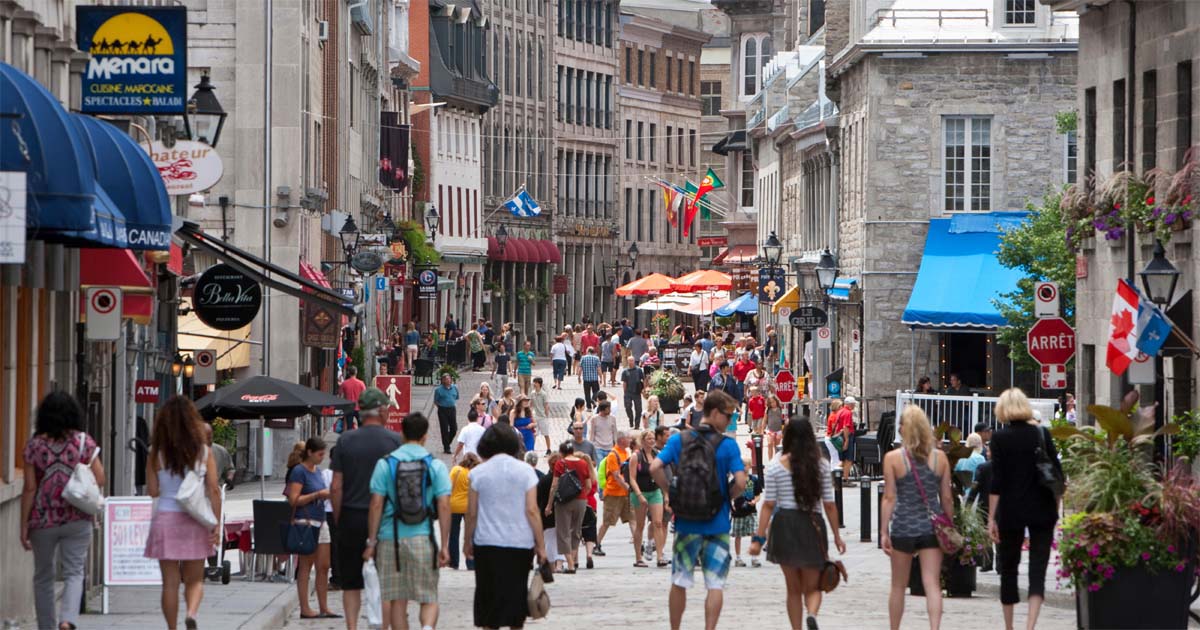 Old Montreal is a historic neighborhood in Canada with a charming Parisian flair. Be transported back in time as you wander down the cobblestone streets and admire the stunning architecture. Check out the Bonsecours Market for some unique shopping, stroll along St. Paul Street, and visit the Notre-Dame Basilica of Montreal to admire the incredible stained glass windows. You can also head to the old port for a Ferris wheel ride, zipline, or cruise.
Take a walking tour to learn more about its history or a ghost tour to explore the neighborhood after dark. Visit in the winter to see the beautiful holiday decorations.
10. St. Lawrence Market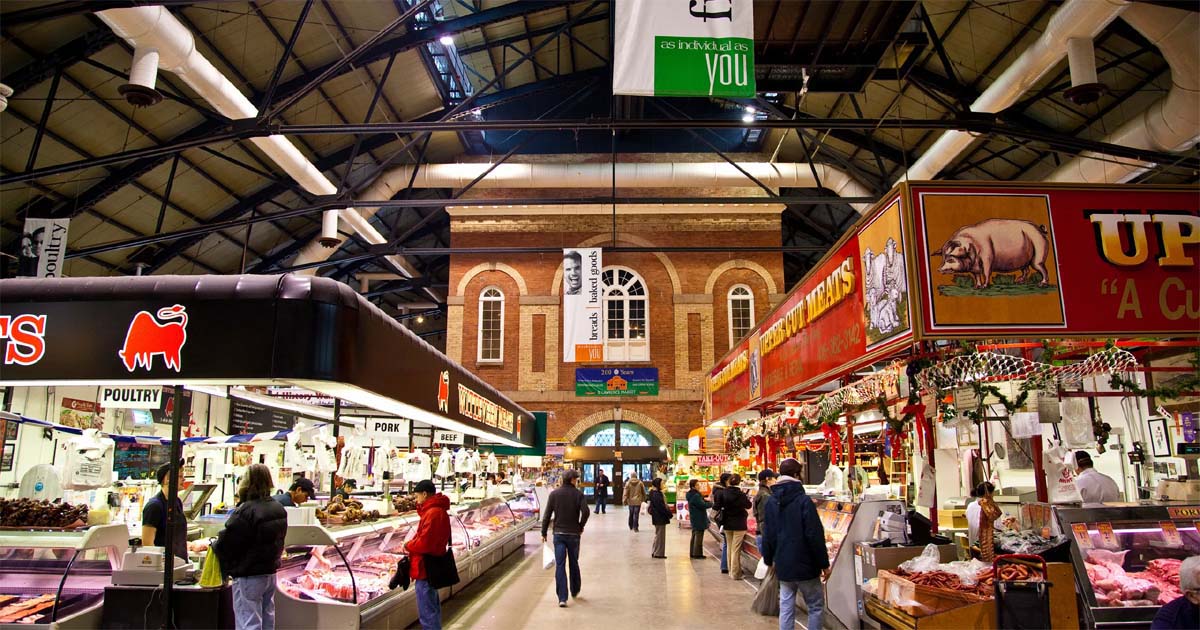 All roads to good food lead to St. Lawrence Market, a city landmark more than two centuries old. Two hundred vendors sell everything from local mustard to fresh pasta, lobster to artisanal bread.