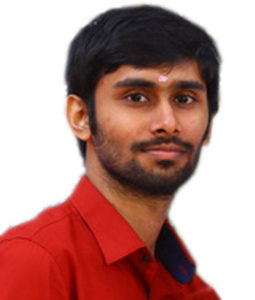 Kiran Gandhi, Former correspondent –The Hindu
Gary Lineker tweeted this after Germany were ignominiously knocked out of the World Cup by South Korea. The tweet was a modified version of his more famous quote, "Football is a simple game. Twenty-two men chase a ball for 90 minutes and at the end, the Germans always win."  He said that after England were knocked out by Germany in the semi-finals of the '90 world cup in Italy.
The jinx of the European defending champions in the recent times continued for Germany too. France in 2002, Italy in 2010, Spain in 2014, all failed to get out of their group when they defended their title. The German efficiency was no match for the jinx.
But was the jinx the only thing to be blamed for the German predicament? There were certain eyebrows raised when the German squad was announced. The exclusion of winger Leroy Sane being a point of contention. And when they failed to break stubborn defences they wished they had someone who could run at defences with pace, like Leroy Sane.
The legend of Joachim Low's Germany grew to dizzying heights when they won the Confederations Cup in 2017 with their B team. It was a young team with most of the A-list stars missing. The future looked blindingly bright for Germany. But come the world cup, Low chose experience over youthful exuberance. Football is a great leveller and four years can be a big gap. The lethargy and lack of pace of an ageing side was found out and teams exploited that with ruthless regularity. The midfield of Khedira and Kroos was constantly overrun and Mexico and Sweden and Korea launched scathing forays into the German front.  Low should take the blame for not finding the perfect balance between youth and experience. He did not figure out his best team and was often left clutching at straws. Muller was a shadow of himself, Neuer lacked match fitness, Ozil was un-influential.
The upset was of seismic proportions and the tremors were felt days after the Korean triumph. The German newspaper 'Bild' published the same headline they had when Germany routed Brazil 7-1 four years back. 'No Words' was the headline on that day. And it was true for this day too.
For a lot of others it was something of a schadenfreude to see the usually invincible Germany go out so early. Particularly ecstatic were the English fans, considering they were always on the receiving end of the German ruthlessness in world cups. That Lampard disallowed goal in 2010 in South Africa still a fresh wound in their minds.
Germany would not panic yet. The talent at their disposal is scary good. It was a matter of a campaign gone horribly wrong. Low was handed a new contract before the world cup and his job appears to be safe though there are calls from all quarters for his head. As another German campaign in Russia (when it comes to Germany, it is hard to not use any World War references) ends in disappointment, other teams still left in the world cup will believe that this could be their year.