How to Fix iPhone Overheating Issue?
Does your iPhone frequently overheat? Then, it is a major problem that requires immediate attention. I've described the potential cause of your iPhone's overheating as well as what you may do to fix it. When you use your iPhone as a WiFi hotspot consistently for a few hours, it usually gets warmer. If you leave the flashlight on for a while, it also gets warm.
Additionally, battery-hungry gaming apps might overheat and drain your iPhone's battery while you're playing games. After being used for a while, iPhones and other various cellphones can become warm to the touch. Warming up is one thing, but overheating the iPhone can harm its electronics.
Causes of iPhone Overheating Problems
Here are a few typical causes of iPhone overheating that I have noticed in my own personal use of an iPhone. The iOS is set up to temporarily shut down the iPhone when it becomes too hot till it cools down. Additionally, a notice stating that the iPhone has been overheating will appear on the screen.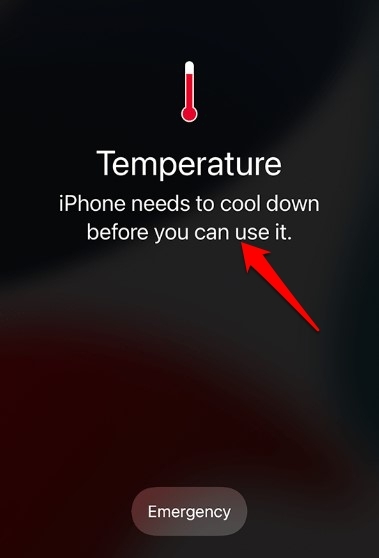 Your iPhone is enclosed in a tighter case. With longer hours you the iPhone to use, it becomes hotter. The heat gets trapped within the iPhone with a tight case around it.
You have been playing resource-intensive games for a few hours, which has led to excessive heating of the iPhone.
You have left your iPhone exposed to bright sunlight, mostly when heat waves are high.
Putting the iPhone on charge and using it for gaming or any other purpose creates a lot of heat. One source of the heat is electricity used to charge the device, and the other is generated from the usage of apps.
Using GPS for a long time can cause heating issues too.
While performing a system update, the iPhone gets heated up slightly more than usual.
Some internal mechanical faults in the circuitry may cause iPhone overheating issues.
1. Remove the iPhone from its case.
When the iPhone produces a lot of heat, use a case with cutaways to let the heat out. Also, remove the iPhone from its cover if you notice that it is overheating or feels warmer than usual. If you can turn it off for a time as it cools off, that would be much better. To turn the iPhone off,
Long press the side button.
You will see an option Slide to Power off. Tap on it, and the iPhone will shut down.
2. Avoid using the iPhone while it's charging.
This harmful technique, which also causes the iPhone to overheat, was already mentioned. Do not make or take calls while the phone is charging, or play games on it. Additionally, avoid putting the iPhone on charge if it is already getting warm. That will make the heating problem worse.
3. Avoid placing the Apple iPhone directly in the sun.
Never keep your iPhone in a position where it will be exposed to sunlight for an extended period of time. Issues with overheating will result. People frequently leave their iPhones in cars, which causes the device to overheat when exposed to sunlight. So don't do it.
4. Avoid using your iPhone's charger. Wirelessly
It has been noted that wirelessly charging the iPhone produces more heat than usual. Therefore, to charge the iPhone, utilize Apple's approved wired charging brick.
5. Terminate use of AR apps and gaming apps.
On my iPhone, I've discovered that the device overheats when I play PUBG continually for a longer period of time with the medium or highest frame rate level. This holds true for all other resource-intensive video games.
Additionally, avoid using AR apps because they can become too hot to use after a while. They are resource-savvy programs, which is why it happens.
6. Speak with Apple Support.
Even if you are barely using your iPhone, you should still call Apple Support if you feel unusually warm. Even though Apple only releases its products after rigorous quality testing, there may be the occasional launch of a defective product.
Unfortunately, if you have purchased such a device, you can experience heating problems as a result of mechanical issues with the circuit inside or its components. Therefore, get in touch with the Apple retailer where you purchased your iPhone as soon as possible and let them know about the heating problem. Ask them to replace your unit if they are unable to resolve the heating problem.
7. Close the Apps That You Are Not Using
Let's say you are aggressively gaming using your iPhone. Then while you are at it, you most probably won't need to use other apps. So, close the other apps from the app switcher apart from the gaming app.
Invoke the app switcher by double-tapping on the home button if you have an iPhone with a Touch ID.
Otherwise, if you have an iPhone with Face ID, swipe up on the home screen to bring up the app switcher.
From the app switcher, close all the apps by swiping them up except for the gaming app or any resource-intensive app you are using on that device.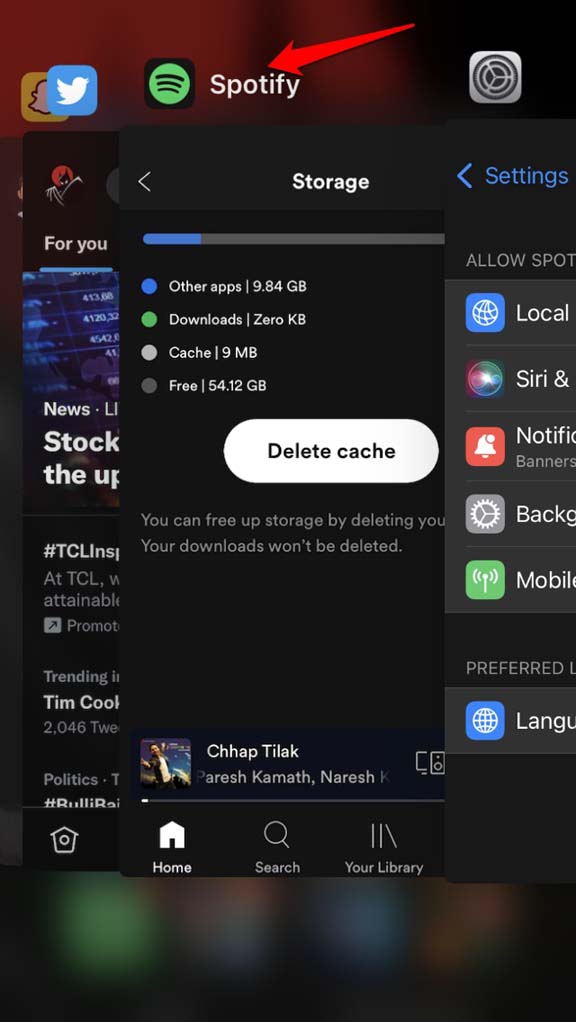 8. Turn off the Location Services on the iPhone
Using the location services on iPhone is a prime reason for heating issues. So, you may turn that feature off if you don't require it.
Go to the Settings app.
Navigate to Privacy and tap on it.
3. Under that, tap on Location Services.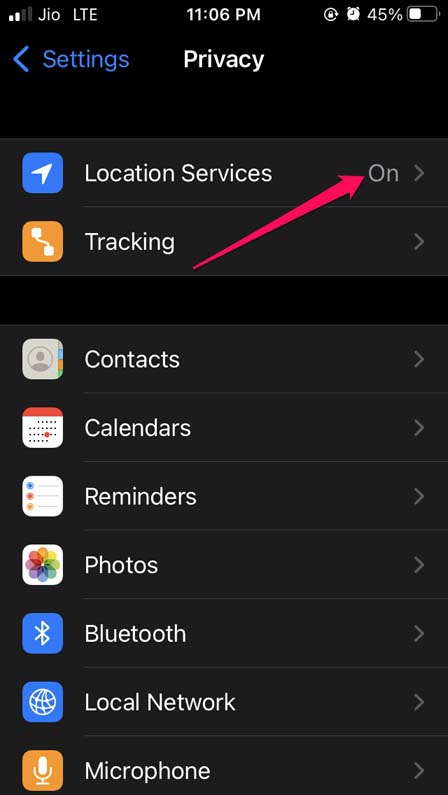 Then tap on the switch beside Location Services to turn it off.
9. Enable Low Power Mode on iPhone
When the low power mode is enabled, it will limit the functionality of various apps to reserve the battery. That also causes the thus causing low heat issues. You can enable the low power mode on your iPhone.
Go to Settings app > Battery.
Tap the switch beside Low Power Mode to deactivate it.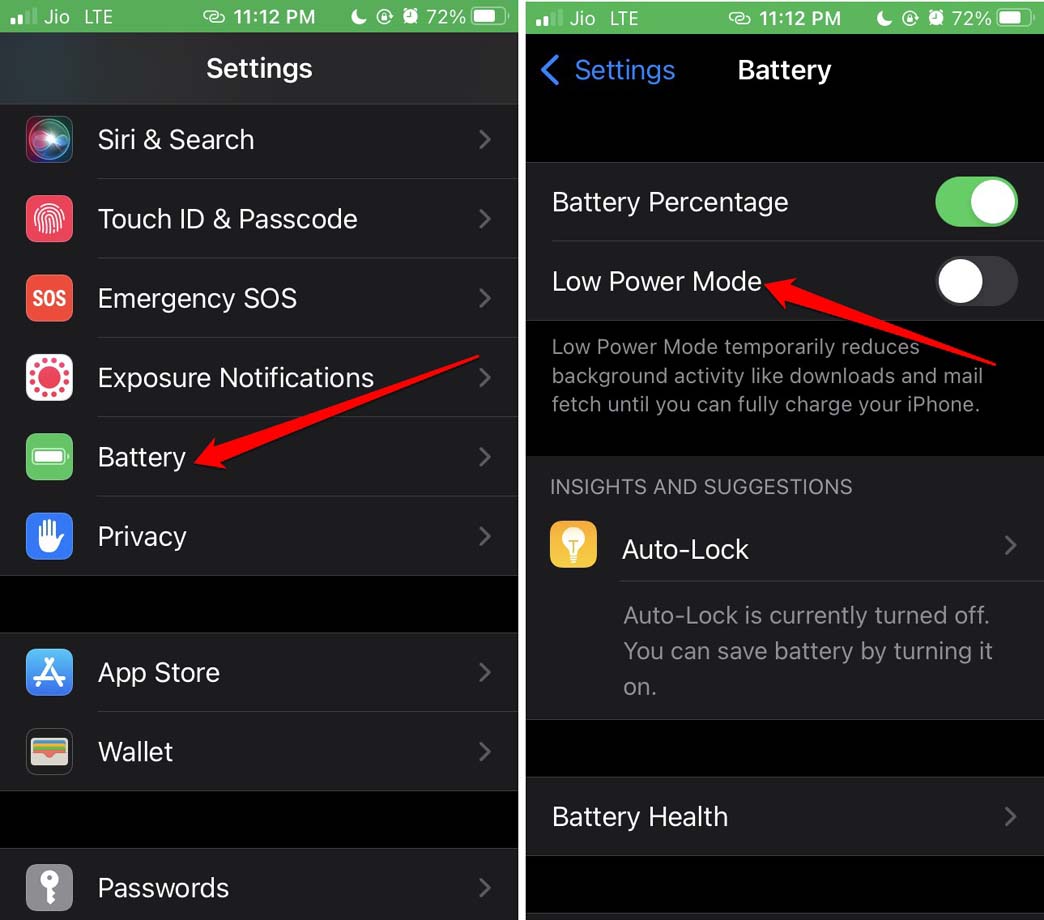 Here is an additional tip that you can use. Don't use the turn-by-turn direction of Maps. Users have reported this causing heating issues on the iPhones.
So, these are some of the valuable tips that you must follow to fix the iPhone overheating issues. I hope this helps you out.