How this man became hope for thousands of job seekers
posted: 12 September 2021
Dubai, a dream destination for thousands of job seekers from around the globe. Indians are the biggest job hunters in all segments. During this pandemic situation, thousands lost their jobs and existence.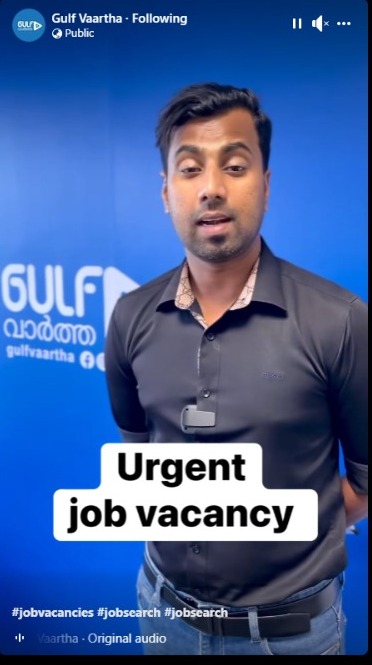 In this time, this man named Jafar Karayil, a well-known media figure turned his mobile phone as the door of hope for thousands of job seekers by timely utilizing his high-level contacts and he is directly coordinating with company owners to get to know about the vacancies they have in their firms and he reports this as a video with full details on daily basis through his social media page called "Gulf Vartha" which is available in Facebook, Instagram & TikTok.
Even though he is speaking Malayalam language, thousands of job hunters without the language barrier are keenly waiting to listen to job updates from him and all the videos are shared to thousands in minutes.
As per the report, within one year he became a helping hand for more than 7500 job seekers to fulfill their dreams and they express their deep gratitude towards Jafar and his online platform Gulf Vartha.
"I have been watching the difficulties of the job seekers and we all were came from the same situation, so I just decided to help them by using my contacts, I have just a call to loss, if somebody is getting a new hope in their life, that becomes the reason of their happiness" Jafar explained with his humble voice. Jafar's wife Farzana Parveen known as maalu on social media also played an active role with him in this generous act.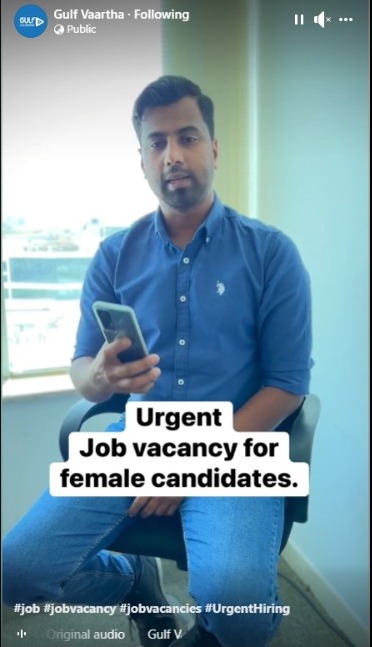 By this time, this humanitarian act by Jafar Karayil, has been reported by many Malayalam media in Dubai & India, and widely accepted by the community leaders.
Many recognitions and appreciations he got for this generous act. Due to this helping nature his channel became a social media sensation within a short time and this couple got a huge fan following.
If we look around, we all have many possibilities to help the needy, this message he passes to all with a smile.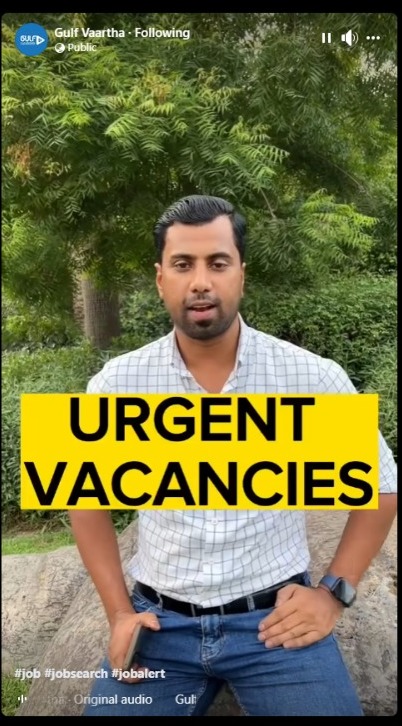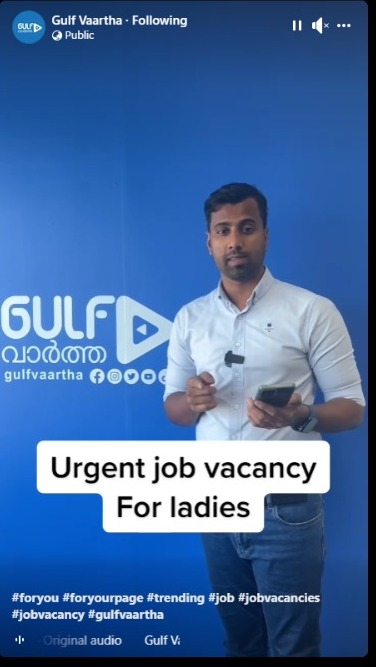 links are given below
facebook : https://www.facebook.com/gulfvaartha?mibextid=ZbWKwL
Instagram : https://instagram.com/gulf_vartha?igshid=MzNlNGNkZWQ4Mg==
TikTok : https://vt.tiktok.com/ZSLfht63G/
Youtube : https://youtube.com/@Gulf_vartha