Linen anniversary of the Metro Journal Online; Metro Journal Online heading its 4th year
Yes, We thought of and implemented metro journal online when there were already many TV news channels, mainstream newspapers, and the number of online news portals. We had no aim of challenging the monopoly of the prevailing media. Metro Journal originated on our thought that no news should be played down. There is no end for news and we wish to get news reach in every corner of the world.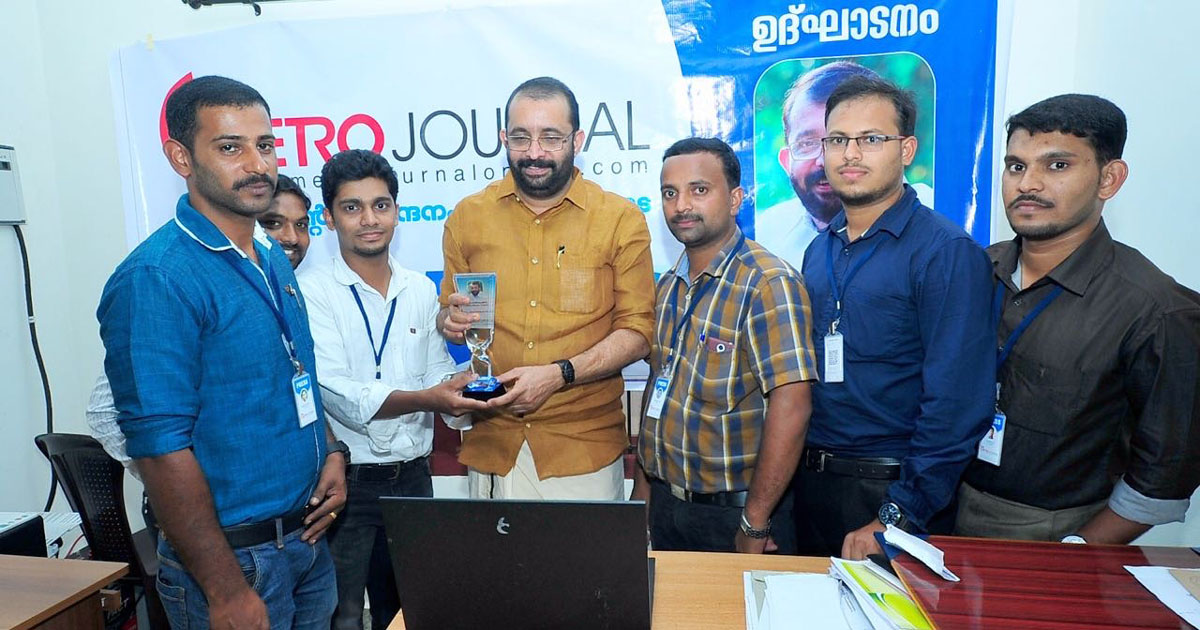 Metro Journal is very well aware of the fact that news should be approached in such a way that it is not only unbiased but also fulfills the quest and right of people to news information. Metro Journal has now been able to be transparent and credible with news information without unnecessary spicy elements and elevate people to modern news seeking culture. KERALA LEGISLATURE – SPEAKER Shri P Sreeramakrishnan had inaugurated the Metro Journal online on 6 April 2017. Mr. Salahudheen Olavattoor (CEO-METRO JOURNAL), Mr. Binu Siddharth (Editor), Mr. Saifudheen Madakkara (Marketing Manager), Mr. Shaman, Mr. Saifudheen Olavattoor, and Mrs. Sahla were present in the function.
In the era where news transmission has moved aside for news trade, it is a difficult task to take a different path. This was not a cakewalk and it is hard work that has paid for the unique space even though small that metro journal has owned in the media history of Kerala. Metro journal follows the format where news is not a material but the truthful transmission of information. Concerning the struggles Kerala is facing now including the past two floods, our focus is not just news transmission but a clear awareness for the public as well.